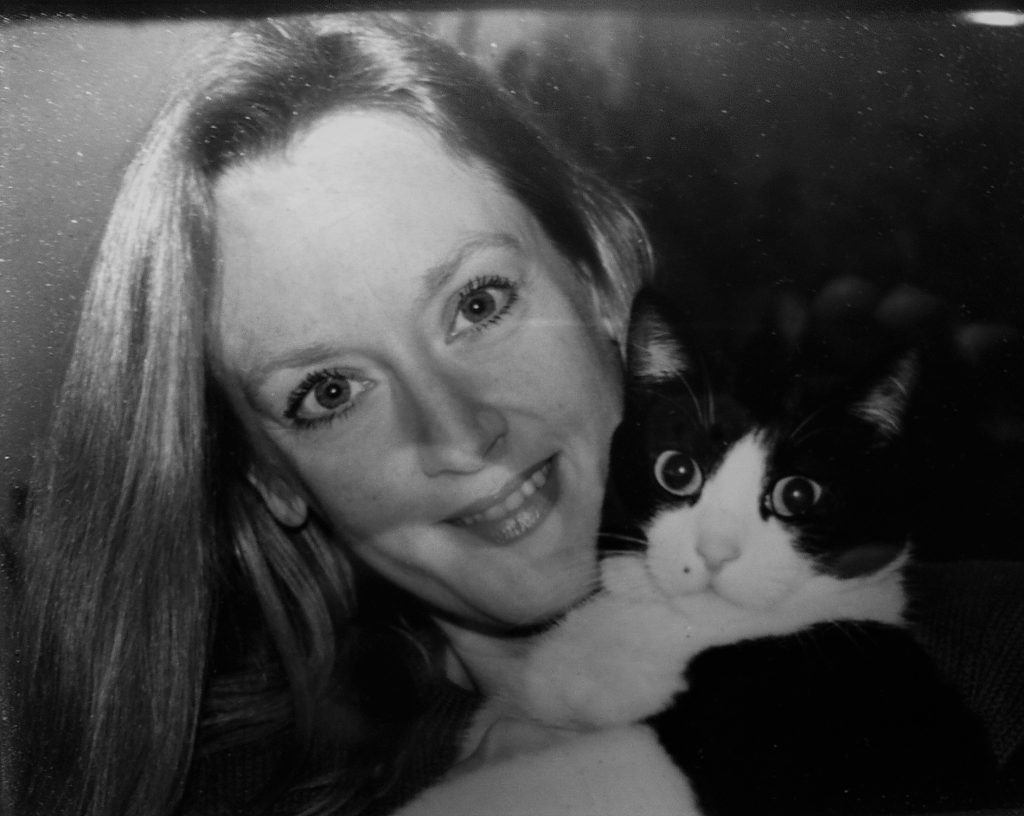 A CAT ALMOST ALWAYS INSINUATES ITSELF INTO MY ART, WHETHER AS A TINY FELINE FACE PEEKING OUT FROM BEHIND A TREE OR A HUGE FELINE GRIN OVERTAKING THE CANVAS. I PAINT A BIT OF EVERYTHING, NOT JUST CATS, BUT FELINES DO REMAIN MY FAVORITE SUBJECT.
I WORK IN ACRYLICS AND MIXED MEDIA ON CANVAS, WOOD, CERAMIC AND METAL. I LOVE RICH, BOLD COLORS, LOTS OF TEXTURE AND FUN, QUIRKY THEMES. INSPIRATION COMES FROM EVERYWHERE: MY TRAVELS, NATURE, PEOPLE WATCHING AND, OF COURSE, THE ANTICS OF MY OWN ADORABLE FUR BABIES.
ALWAYS AN ART LOVER, I BEGAN PAINTING LATER IN LIFE. AFTER HAVING ORGANIZED CAT ART SHOWS FOR CHARITY, I DECIDED TO TRY MY HAND AT PAINTING TOO! IT WASN'T, HOWEVER, UNTIL AN ARTIST FRIEND ENCOURAGED ME TO PAINT WITH HER, THAT I REALLY BEGAN TO CREATE. IT WAS LOVE AT FIRST BRUSHSTROKE!
PRIMARILY SELF TAUGHT, I GREATLY ADMIRE AND AM INFLUENCED BY OTHER ARTISTS SUCH AS LOUIS WAIN AND SUSAN HERBERT (FANTASTIC CAT ARTISTS), THE IMPRESSIONISTS AND PABLO PICASSO. JANE FONT IS A FANTASTIC, COOL AND QUIRKY ARTIST WHO IS A WONDERFUL TEACHER AND I HAVE LEARNED SO MUCH FROM HER. THANK YOU, JANE!
FINALLY, I LOVE FUN ART, SO IF I'VE MADE YOU LAUGH OR SMILE WITH MY WORK, THEN I'VE ACHIEVED MY GOAL!